Enjoy Thanksgiving dinner at Rick's Reef!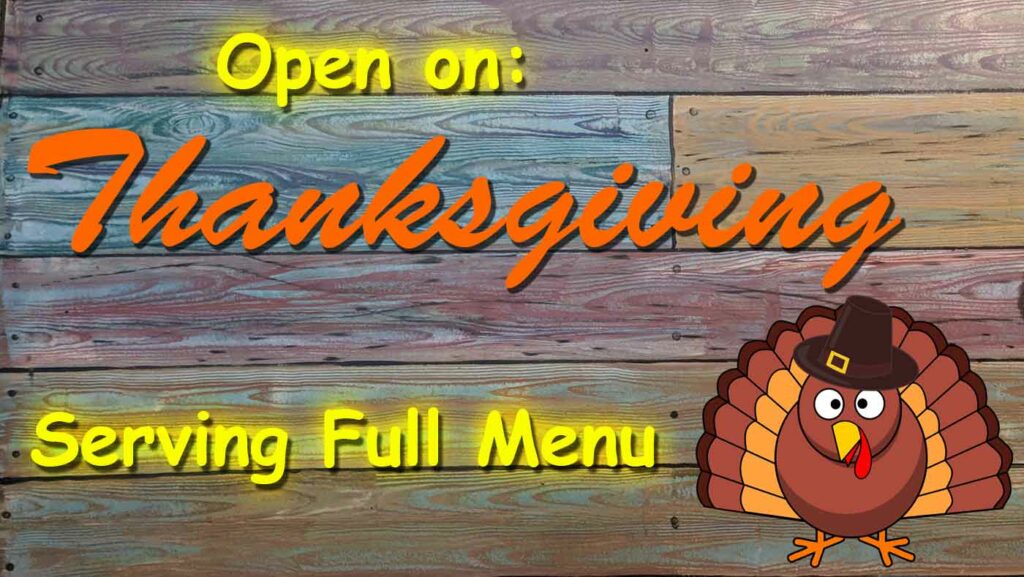 Rick's Reef on St. Pete Beach will be serving Thanksgiving Dinner!
Let go of the stress and relax. We'll take care of it all for you! We even wash the dishes!
Please plan to join us for fabulous food and drinks with friends, family, and friends you haven't met yet. We'll take care of everything. Just bring your holiday spirit and relax!
Thanksgiving on St. Pete Beach has never been better.
Along with our full menu, we'll be serving a traditional Thanksgiving Dinner with Smoked Turkey, Stuffing, Mashed Potatoes & Gravy, Sweet Potatoes, Mixed Vegetables, and Cranberry Sauce.
And, YES, we can accommodate your Large Group!
We hope to see you all here!